History – Demographics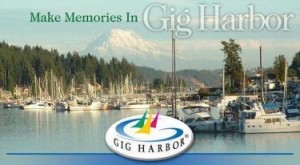 History of Gig Harbor Washington
Gig Harbor, Washington, was named by Captain Charles Wilkes, commander of the American Exploration Expedition of 1838-1842. Wilkes' crew was charting the area from a gig (a small boat) and a longboat when they sought shelter in the Gig Harbor Bay during a storm. The crew began calling our area "small harbor" and "gig harbor."
Since the naming of Gig Harbor, there has been significant changes to our city. The city has a growing population of over 6,500 and boasts a vibrant economy with inviting accommodations, interesting shopping, delicious dining, various cultural arts, lots of recreation, and diverse business community providing professional and personal services.
Gig Harbor is just a short 45 minute drive from the SEATTLE-TACOMA International Airport and an hour from downtown city. You can catch one of Washingtons Super Ferries to have a more scenic view of Seattle The Emerald City. The loading stops are all within an hours drive from Gig Harbor. The City of Destiny, Tacoma is just a few minutes drive across the Tacoma Narrows Bridge, one of the longest suspension bridges in the world, soon to be joined by a sister bridge scheduled for completion in 2007. The bridge also serves as the gateway to the Olympic Peninsula and Gig Harbor. Gig Harbor is the perfect spot to plan your next trip and make a memory.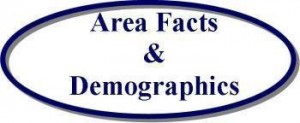 Altitude:
sea level to 440 feet
Population
City of Gig Harbor: 6,500
Gig Harbor/Key Peninsula Area: 66,000
Pierce County: 674,000
Area code: (253)
ZIP codes (main): 98335, 98332, 98329
City of Gig Harbor:
Incorporated: 1946
Square miles: 4.14
Recreation
State Parks: 3
City Parks: 2
Swimming pools: 3
Public golf courses: 3
Soccer and ball fields, tennis courts, skateboard park, sailing club; Close to snow skiing (2 hours); Water sports include: scuba diving, sailing, kayaks, power boats, jet skis, wind surfing, water skiing.
For more information about the Key Peninsula, visit this website.
For information about Fox Island, visit this website.
For more information on the greater Pierce County area, visit this website.
For information on the State of Washington, visit this website.
Visit the Gig Harbor Chamber of Commerce
Averages
Average home price: $270,000
Median home price:
(Existing homes) $220,000
(New homes) $320,000
Apartment rent: $575
Household income: $54,935 Average tax rate (per $1,000 assessed value): $12.25
The People
(includes urbanized area outside city limits)
Ethnic makeup: 95% Caucasian
Median age: 37
Enrolled in public school (K-12): 8,717
Completed four-year college or higher: 50% over age 25
Distances
Tacoma – 11 miles
Bremerton – 30 miles
Sea-Tac International Airport – 33 miles
Olympia (State Capital) – 45 miles
Seattle – 49 miles
Olympic National Park (Staircase Rapids Area) – 65 miles
Mt. Rainier (Paradise Area) – 83 miles
Mt. St. Helen's (Johnston's Ridge Area) – 141 miles
Portland – 146 miles
Real Estate Agent
Real Estate Company
Gig Harbor Real Estate
Powerboat Fleet
In addition to our cruising activities, the Gig Harbor Yacht Club is home to an active group of boat owners who participate in Predicted Navigation Contests throughout Puget Sound and British Columbia. Our skippers routinely bring home trophies in these events. Predicted Navigation Contests, or "Predicted Log Races" involve the calculation of the time required to run a given course and distance. The skipper then navigates their boat using only a compass and the boat's RPM gauge. The winner is the skipper who can predict the time required to run this course with the lowest percentage of error. GIG HARBOR YACHT CLUB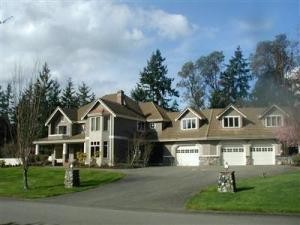 Ever Been in a Home You Loved,
But Didn't Think You could Afford,
I'd Love to Hear about it?
Call me and Tell Me about it!
---
Gig Harbor Real Estate, Fox Island Real Estate, Port Orchard Real Estate, Olalla Real Estate, Wauna Real Estate, Lakebay Real Estate, Longbranch Real Estate, Vaughn Real Estate, Key Peninsula Real Estate, Pierce County Real Estate, Tacoma Real Estate, University Place Real Estate, Puyallup Real Estate, Lakewood Real Estate, South King County Area Real Estate, Federal Way Real Estate, Auburn Real Estate, Kent Real Estate and more.
Featured Gig Harbor Area Homes